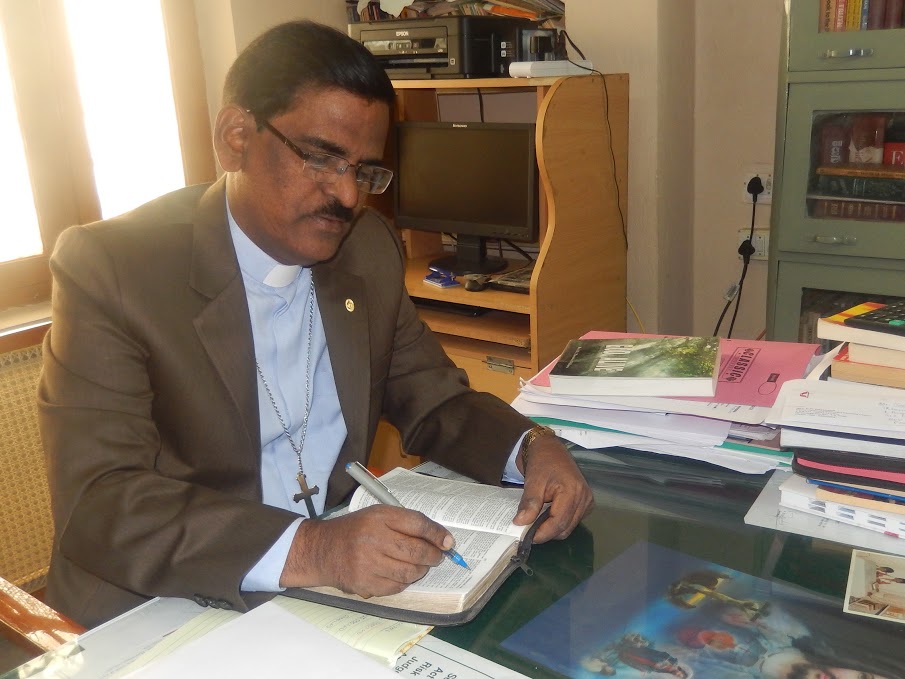 Dearly Beloved in Christ,
Greetings to you in the most blessed name of our Lord and Saviour Jesus Christ.
I thank and praise God almighty for His grace and mercies that He has shown to me, in my MCI ministry for the last 25 years, since He has called me to serve Him and His universal Church through Methodist Church in India.
I have completed my B. Sc  from Osmania University and B. D from Leonard Theologial College, Jabalpur. God has used us as a family for the past 25 years. My wife also served the conference for over 22 years as Deacons in various capacities.She is presently working in U.S.A .I am blessed with one daughter who is perusing her master in USA and also my son is perusing his PG in USA.
After my completion of BD, God has enabled me to serve in various Satellite and central Churches like: Methodist Central Church, Sangareddy, Centenary Methodist Kannada Church, Hyderabad, Methodist Town Church Zaheerabad, Methodist Church, Vanasthalipuram, Hyderabad, Methodist Church, Hafeezpet, Methodist Church Indranagar. Presently I am serving as Pastor for Centenary Methodist Kannada Church and also District Superintendent Hyderabad.
I Thank and praise God almighty for giving me the opportunity to serve my own Kannada people. Also taken up the responsibility to train the next generation leadership, which is very crucial for the development and sustaining of our Church.
Please do continue to pray for me that may our Lord Jesus Christ give me grace to come up with innovative ideas so that our Church may be a great example to many other Churches for His glory.